Hollywood imagines the governments of the future
This week's podcast explores the idea of what our government will look like decades from now. How will technology affect the way we come together
The Supreme Court heard arguments in March 2014 about whether the Religious Freedom Restoration Act of 1993 allows a for-profit corporation to deny its employees the health coverage of contraceptives to which the employees are otherwise entitled by federal law, based on the religious objections of the corporation's owners.
This
week's podcast
explores the idea of what our government will look like decades from now. How will technology affect the way we come together and make decisions as a society?
We're calling this thought experiment Future Congress, but we're not the first ones to imagine what future governance could look like. Here's how some pop culture creators have envisioned the governments of the future.
President Camacho
In the film Idiocracy, director Mike Judge imagines a future American government that has succumbed to its worst impulses. Corporations dominate every aspect of civil life, from the FCC and Department of Agriculture to the renamed House of Representin'.
DOOP
In the animated series Futurama, D.O.O.P, or the Democratic Order Of Planets, is what happens when a galactic democracy goes wrong.
Created before the ubiquity of the internet, Brazil is nonetheless a spot-on satirical look at a society where an over reliance on machines and hierarchy has spawned an out-of-control bureaucracy.
The Galactic Senate
George Lucas envisioned the Senate in Star Wars as being much like our own: a divided and largely ineffective legislative body. Plagued by corruption and bureaucracy, the Senate is eventually manipulated into handing over power. Welcome to the Dark Side.
The United Federation of Planets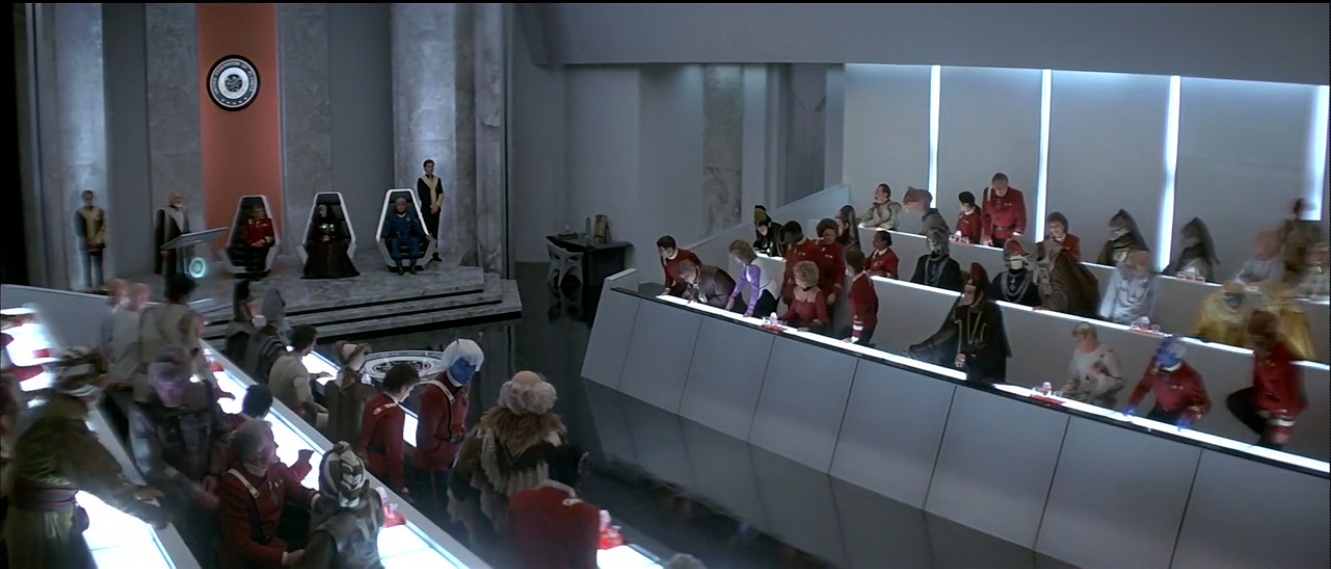 The utopian Federation in Star Trek stresses peace, understanding and cooperation among its member planets and has eradicated many of the blights of the present day. Then Klignons happen.
Loading Next Story